From today it is possible to open gates and overhead doors at home without using remote controls simply with the new Telepass Next, the smart Telepass device that offers innovative digital services within reach of the car, including 1Control.
After Silca, Pilomat and Maserati, the meeting between 1Control and Telepass marks a further step for the Brescia-based company towards expanding its partnerships with the most important international companies, thanks to its Innovative solutions for the management of house, whose effectiveness and uniqueness is recognized throughout the world.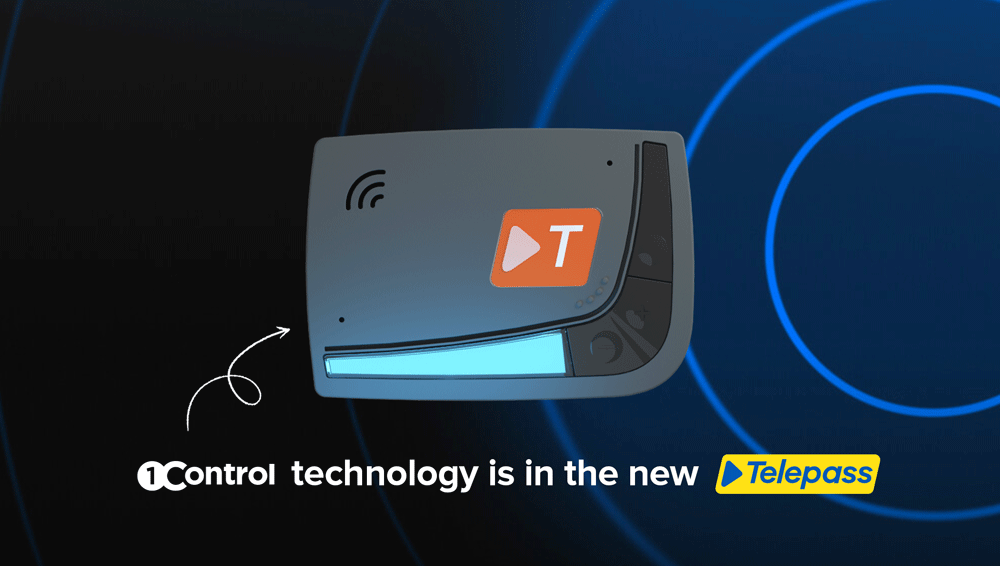 Making our everyday life smart
1Control becomes part of the digital services offered by Next, the brand new device created by Telepass, designed to allow users to manage various operations – from payments to assistance requests – directly from their car. Thanks to the Brescia-based company and its innovative solutions for home access control, with Next it will be possible to open your gate or up-and-over door without using remote controls, simply and automatically. In fact, the device allows you to memorize and then open up to 4 gates, which are recognized thanks to the integrated GPS.
"The philosophy behind an innovative product such as Telepass Next has made this collaboration an almost natural step towards the pursuit of our goal: to constantly innovate and improve to make arriving home an increasingly smart experience, which covers the needs of users at 360 degrees", says Francesco Sarasini, CEO of 1Control. "In fact, with the arrival of Telepass NEXT, Telepass and 1Control give their customers the possibility of even more convenient access, since it is integrated into a system that also allows other operations to be carried out quickly, safely and effectively, all without disconnecting hands off the wheel of your car. The same concept that underlies our daily work: finding solutions that simplify people's lives as much as possible, making the use of technology a daily habit".
Entering the house in a smart way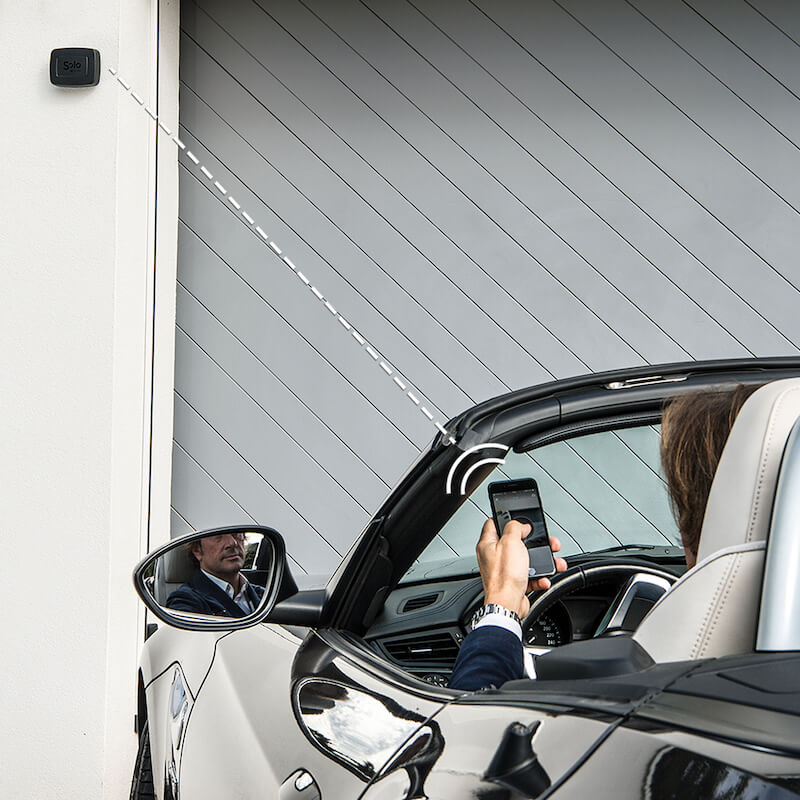 With more than 55,000 devices sold, more than 110,000 customers, 1Control covers every type of access system: doors and gates, garages and up-and-over doors, bars, gates, mobile bollards, both for individuals and companies.
Thanks to smartphones or smartwatches, it is possible to easily check who goes out and who enters – even remotely – accesses can be blocked or programmed and the problem of the duplicability of keys by ill-intentioned people is solved, thanks to a sophisticated encryption system which protects from hacker attacks.
1Control's home management solutions have already attracted numerous companies, with whom important and lasting collaborations have been established with the Brescia-based brand: starting with Silca, a market leader in key duplication, with 300,000 points of sale worldwide, which has selected 1Control SOLO as its own brand OEM product. Pilomat, a company of the German group Hörmann, leader in the automation sector for gates, garages and doors, has selected 1Control technology to integrate it into all road bollards with the first A2A installation in Milan in February 2022. Maserati, historic sports car company of luxury, wanted to offer its customers the home access experience with 1Control SOLO in OEM under its own brand as an accessory for the cars in the range.
From today, 1Control enters the world of integrated mobility with Telepass NEXT, the first solution in the world able to enclose insurance, telematics and electronic toll collection in a single device.
Telepass Next: Many services, one product
Conceived by Telepass, the mobility device offers digital services made possible by the integration of IoT, robotic technologies, artificial intelligence and big data. Thanks to a real connected ecosystem that integrates GPS, a 4G SIM, microphone and loudspeaker for the hands-free system, a radio for opening the gates and the accelerometer, insurance and mobility services thus become controllable from a single unit . In addition to the classic mobile services offered by Telepass – payment of tolls, parking and road tax, notifications for refueling, wash-out service, gate opening thanks to 1Control. The integration between the device and the Telepass app also makes it possible to have additional telemetry functions such as "find vehicle" or "speed limit".