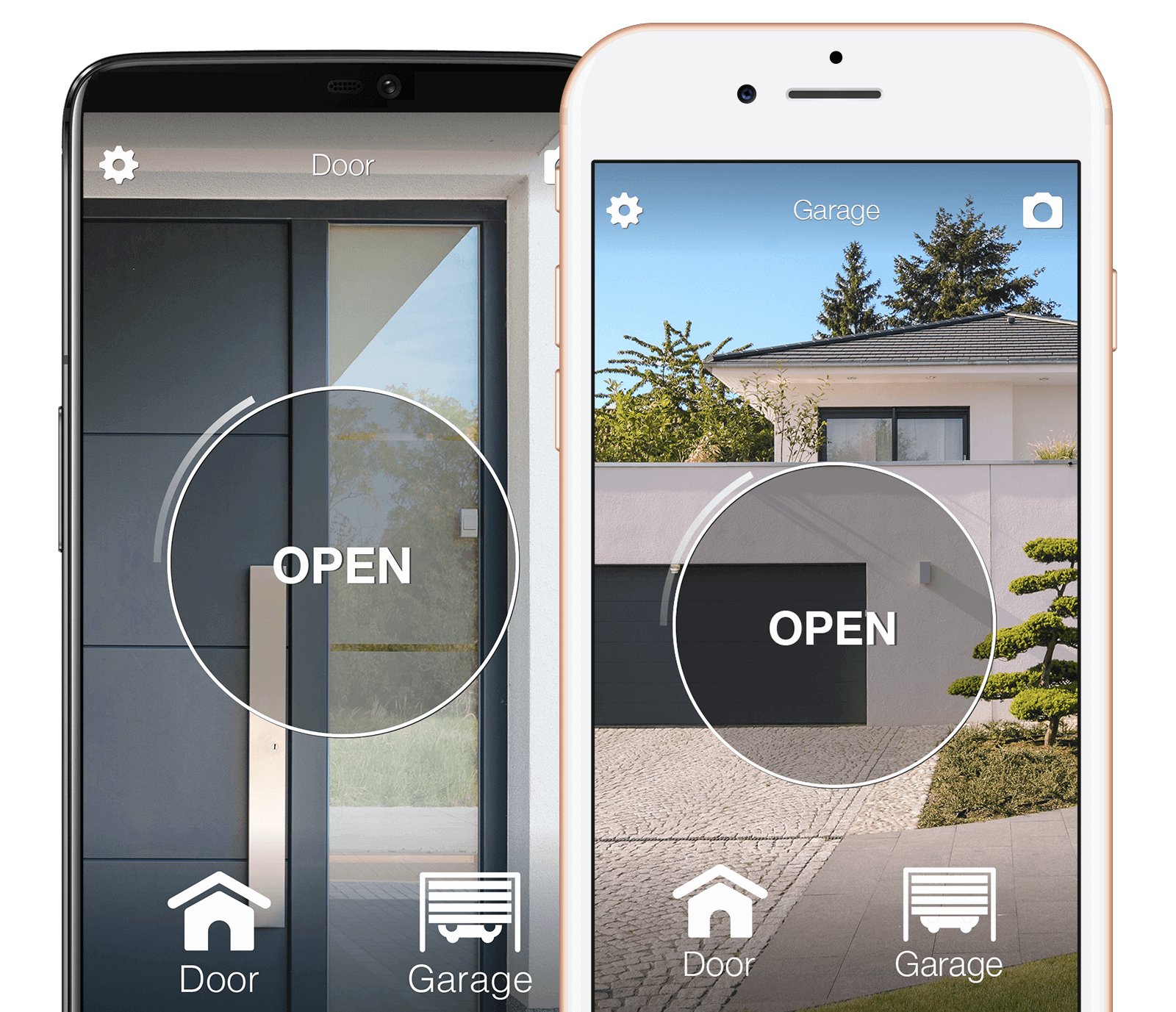 Do everything from the App
Thanks to the SOLO gate opener and the DORY electronic lock, you can comfortably manage all your entrances (gates, garages, doors) from the 1Control app and open with a click.

In addition, with the LINK Wi-FI SmartHome Hub you can enable remote openings and with voice commands!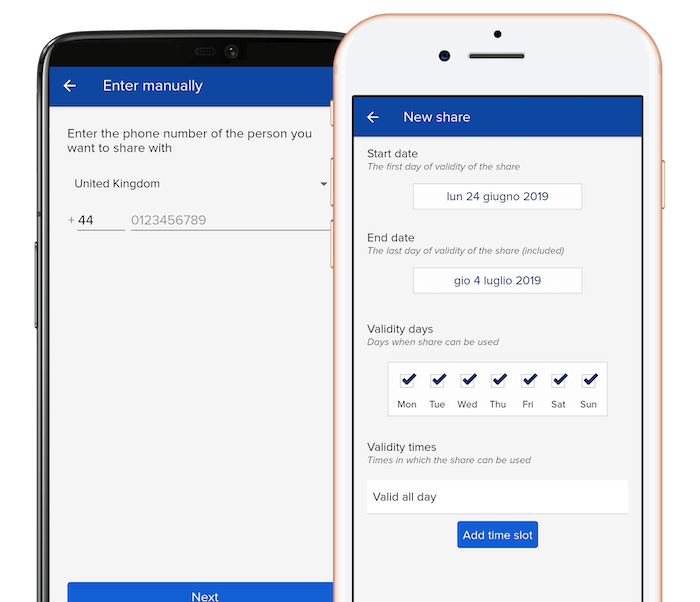 Share your accesses
Give your device PIN to friends and family to allow them unlimited access.

Or create a share from the app simply by indicating the phone number of the user you want to enable, even remotely. You can set time constraints (start and end date, days of the week, hours of the day) and revoke it at any time.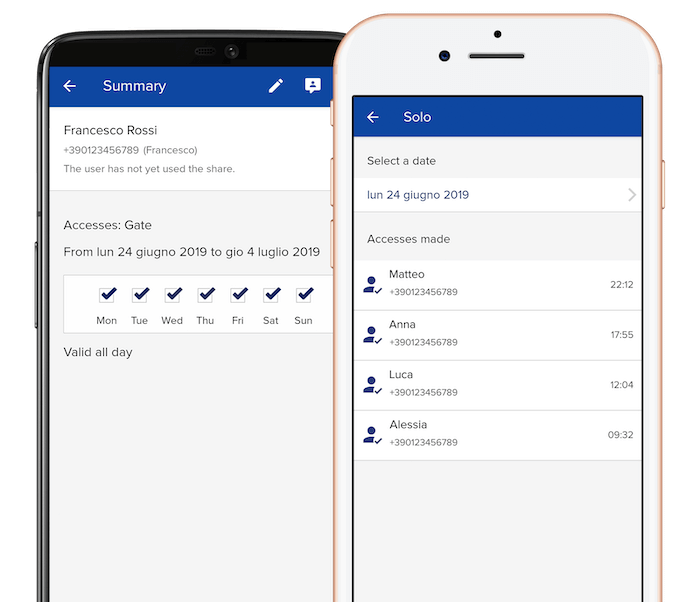 Check who comes in and who goes out
Select a date and see who accessed your gate/garage.

Monitor who is authorized to use specific access and every detail of sharing.