Secure payment
You can pay by Credit Card, PayPal, Bank Transfer or cash in complete safety.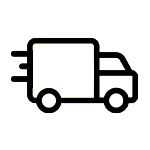 Free shipping with DHL
Shipping by express courier is always free and handled via DHL. Delivery times are 3-4 working days.

Money back guarantee
If you are not satisfied, we will refund your purchase for free.

Customer service
If you have any doubts or questions please contact us at support@1control.it. We will respond to all your requests and we will guide you in the purchase.